Functional cross-platform VideoNet client opens up new possibilities for using the VideoNet security platform on computers and laptops with various operating systems: Windows, Linux, and macOS. Now you can work with security system from your usual workplace, and you do not need to buy an additional computer for this.
It takes only 20 seconds to install the cross-platform VideoNet client, and the program launch time is 1 second. The requirements for resources and equipment for the cross-platform client are minimal; therefore we called it "Light Client".
Advantages of the cross-platform VideoNet client
Allows you to create a workstation for the operator of a video surveillance system in just a few minutes.
Can work on computers with Windows, Linux and macOS.
Does not require powerful computers. Simplest laptop or computer is enough for the client to work.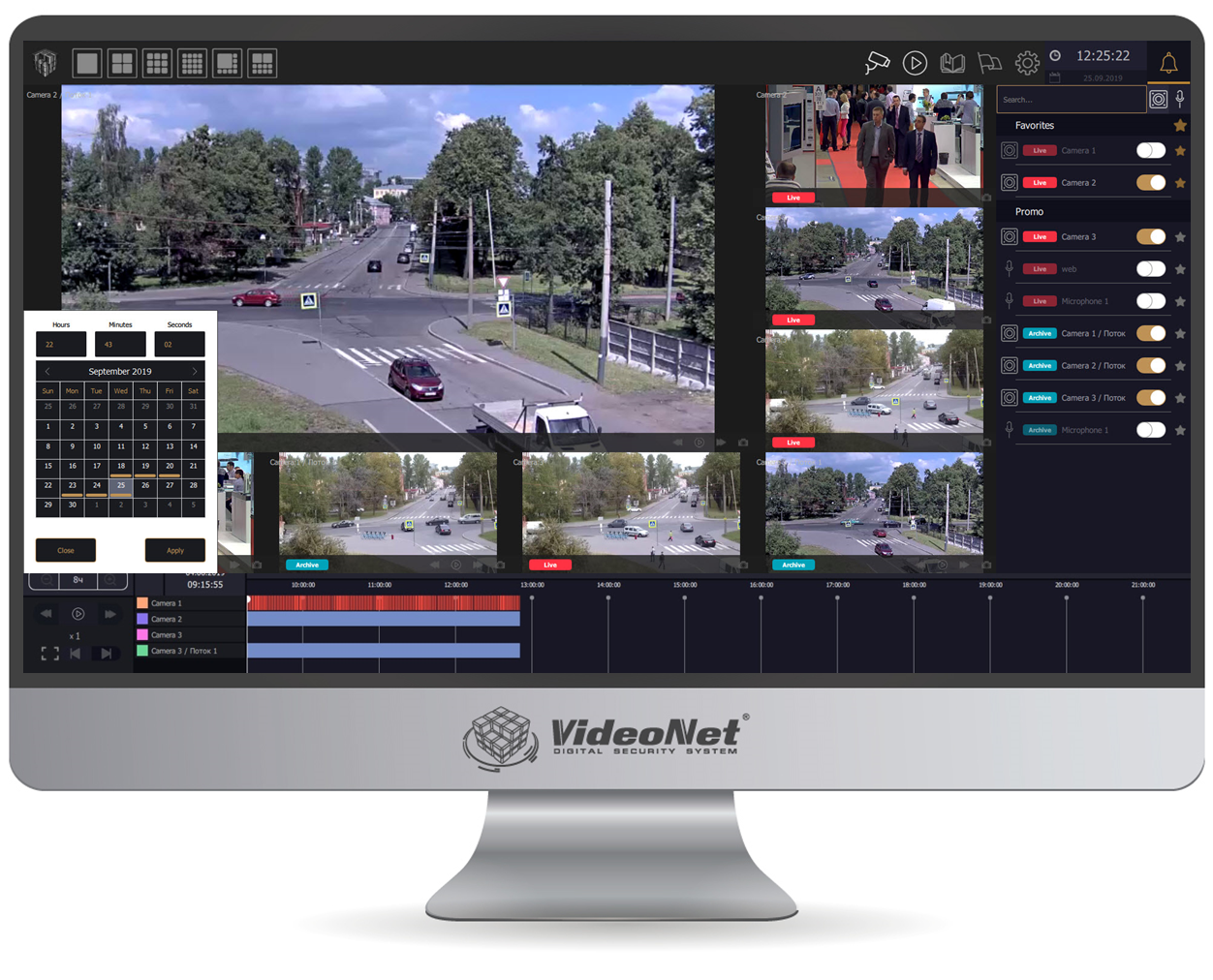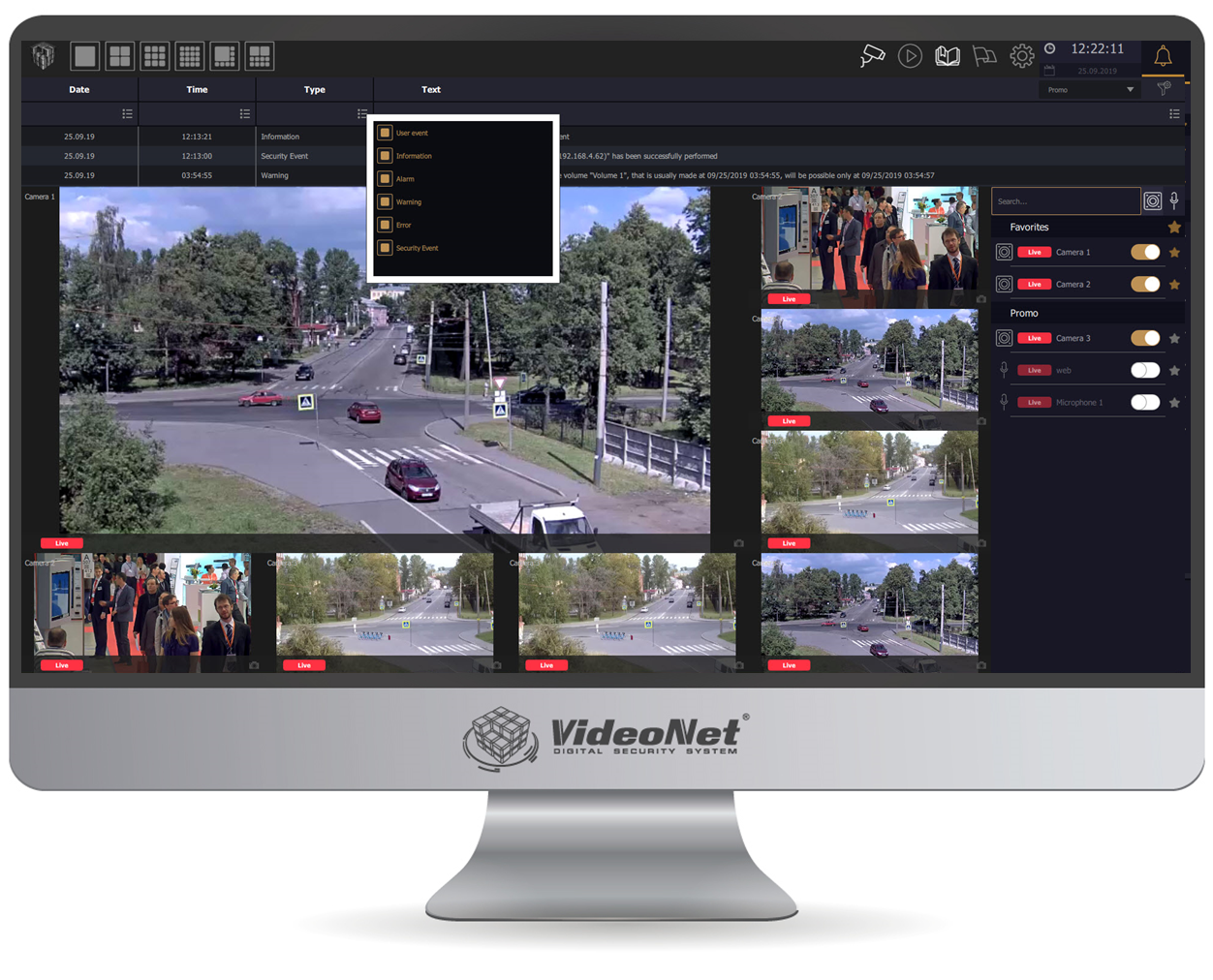 Light client functionality:
View cameras in real time
View video archive for any date
Control digital zoom of cameras
View the event log
Search the event log
Receive notifications
Execute user commands (for example, opening a door, etc.)
Listen to sound in real time
Listen to recorded sound for any date