Reliable detection of accidents
The fire detector can detect fire in the protected facility and generate fire alarm, ensure fast notification of personnel and fast response of safety systems to alarm event.
The fire detector can be effectively used at sites where fire alarm system cannot be installed. For example, parking lots, enterprises with a large territory or open areas requiring fast fire detection. Fire detector reduces time needed to reveal fire and allows prompt response of the operators.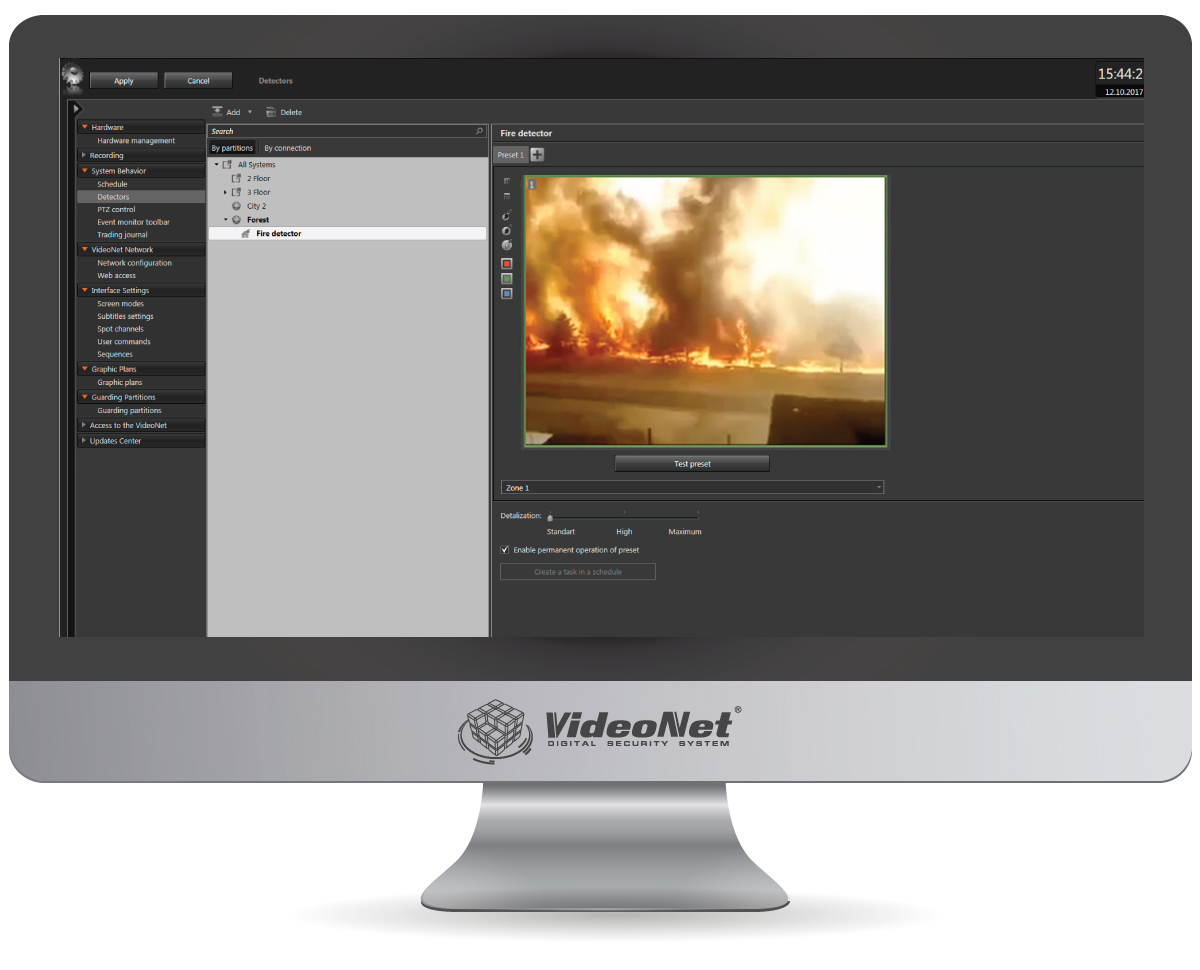 The VideoNet system allows to configure detection parameters individually for each video camera and detect either entire image or only selected image area. You can configure fire detector for a specific camera. VideoNet system acquires data necessary for detector operation and begins to monitor the selected zones.
When system detects fire in one or several zones using dedicated camera, fire areas are marked on the video image with red rectangular frames.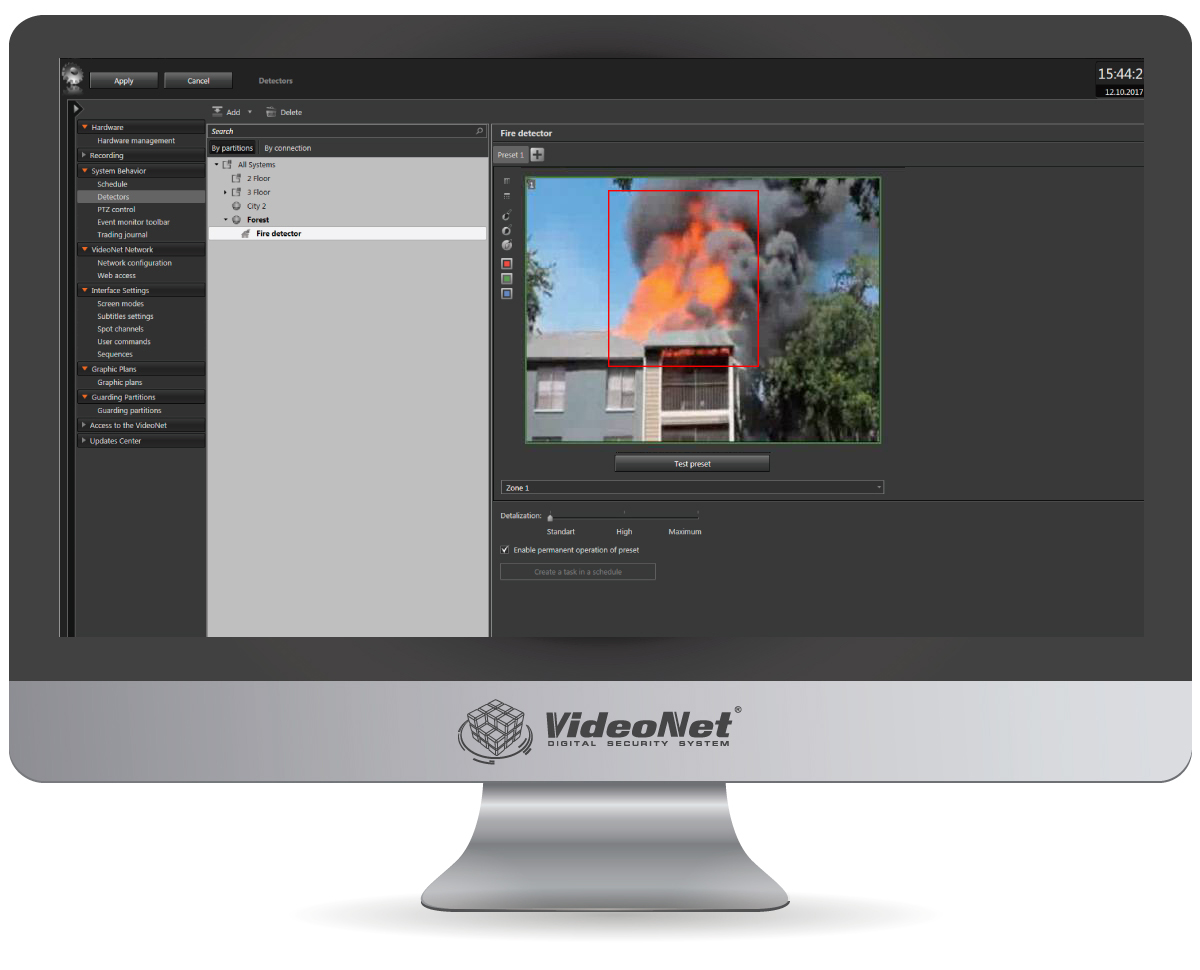 Detector analyzes video image and determines changes of the red and yellow tone image areas. Detector continuously compares two adjacent video frames and reveals pixels with significant changes of red and yellow color gradations. You can change the Details setting to improve accuracy of the video image analysis.
You can configure automatic response to the event, for example, system can activate recording of video and audio signal from the camera, send SMS-message or email, add record to video archive, launch application, produce audio alarm, generate report, send command to the actuating device or assign other event-based actions.