Abandoned objects detector
Effective detection of missing or new objects
Abandoned object detector facilitates in monitoring valuable assets located on the protected facility. It automatically detects missing or a new appeared object, monitors valuable assets that must always stay in certain places. Typically, abandoned object detector is used by video surveillance systems installed in public places for counter-terrorism protection purpose. Also, the detector can be used for parking lots and monitoring of valuable physical assets.
The system produce alerts on missing or a new appeared object
You can select any type of notification: e-mail with attached image, video recording or snapshot, audio alarm or other action.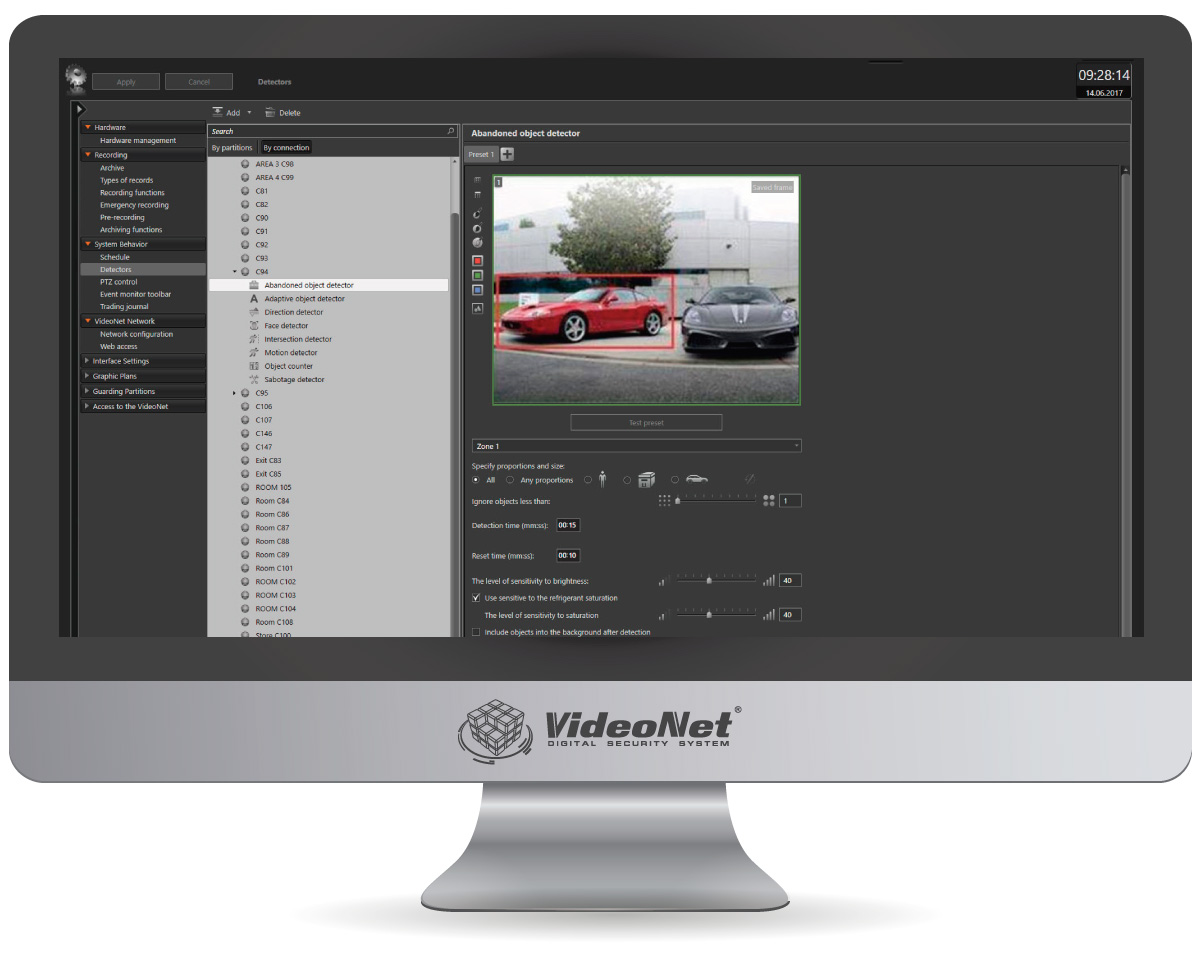 Detection zones of any shape and size
You can simply specify detection zones in the video image, because in most cases there is no need to detect motion within the entire field of view of the camera. To optimize the motion detection, you can configure "exception areas" where movement detection is not needed.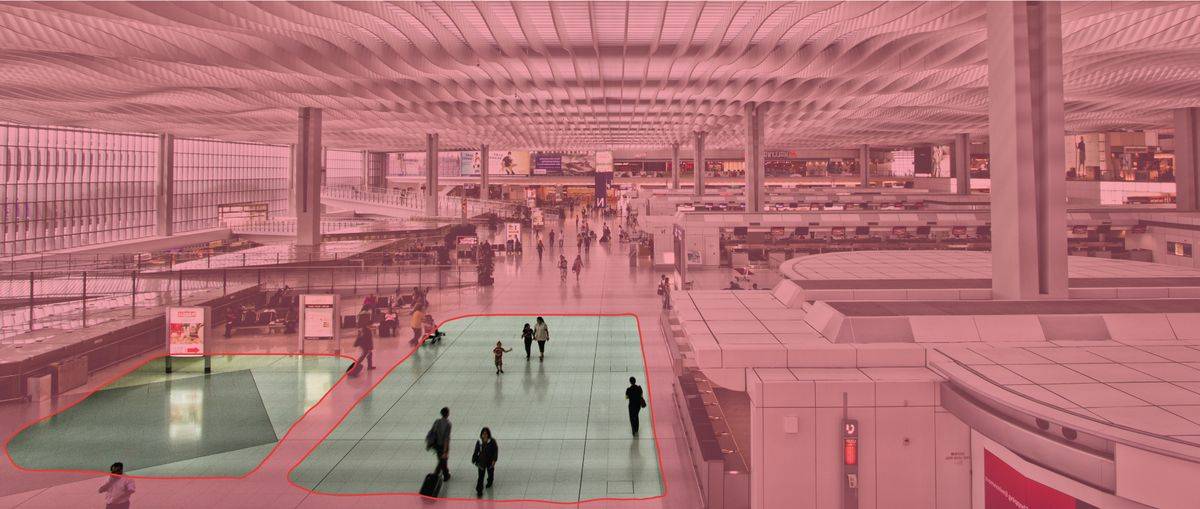 It detects and highlights an object within field of view of the camera if it is considered as alarm object.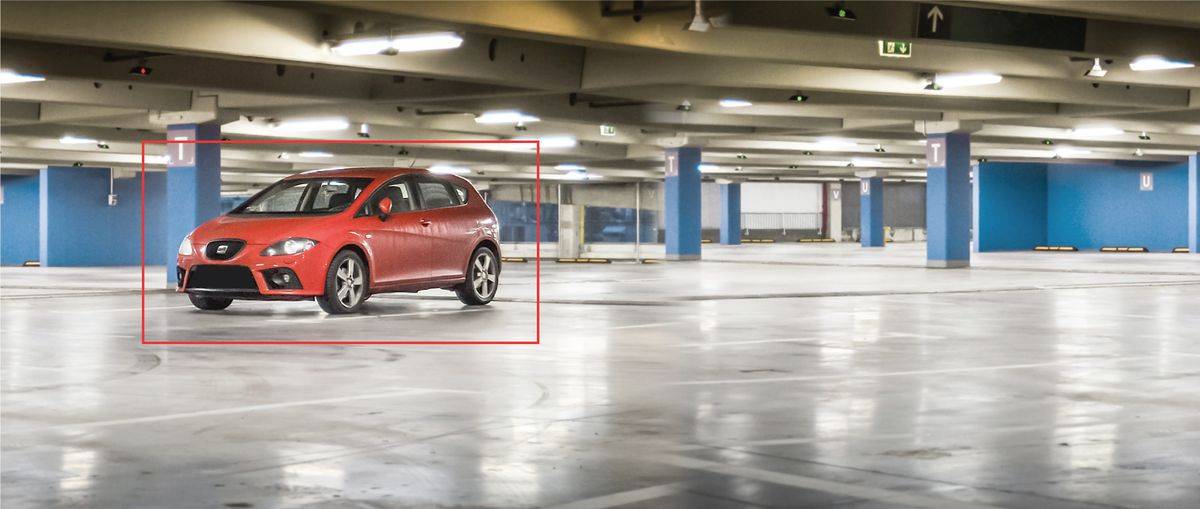 For each zone you can select individual motion detection settings. You can select proportions and size of the object in the zone settings, and the system will detect moving object if that corresponds to specified aspect ratio or size.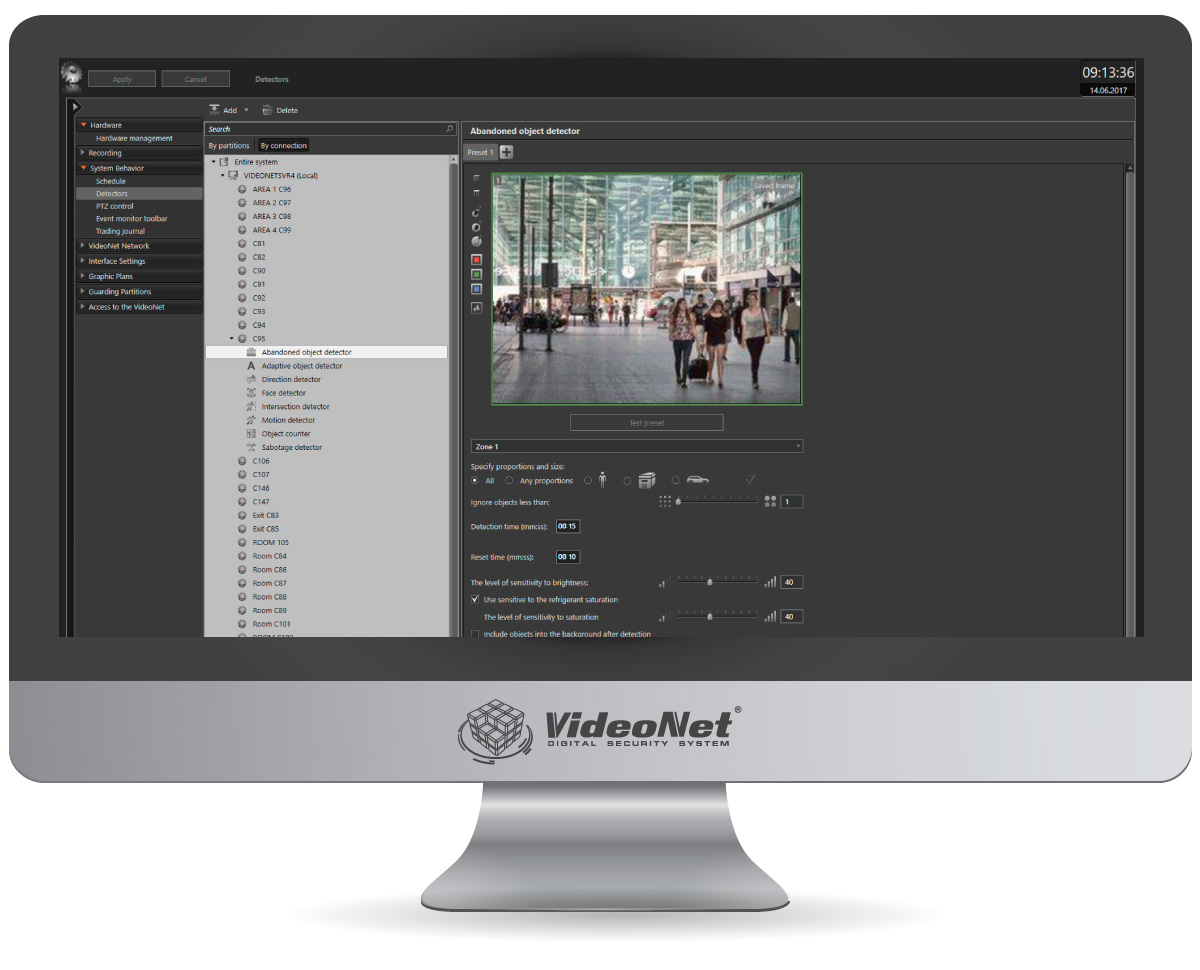 Use templates to define size and proportions of object. When using a template, pre-view display appears with a schematic representation of the objects where you can configure maximum and minimum size manually.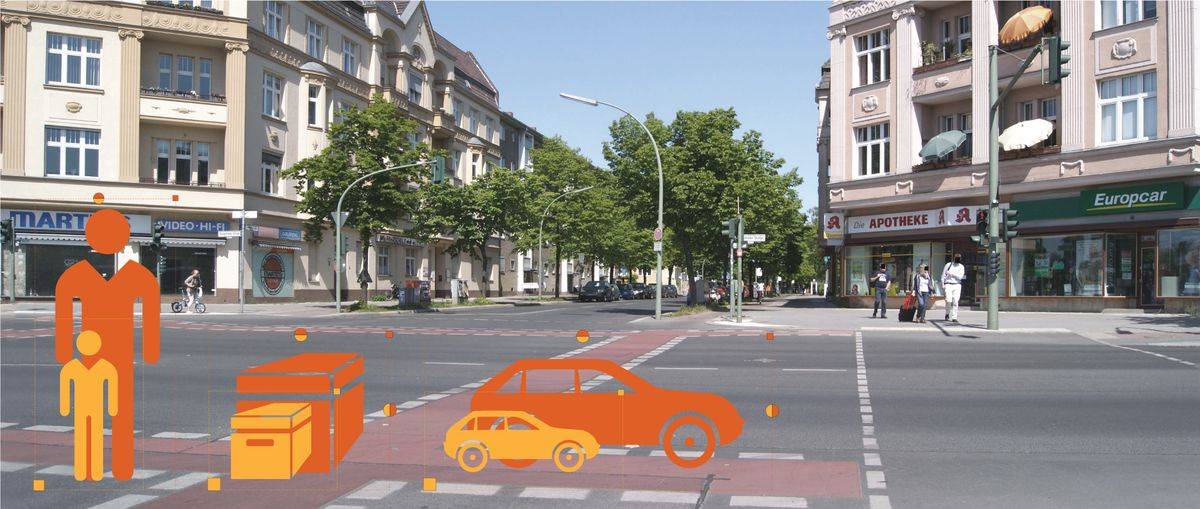 You can configure zone sensitivity, aspect ratio error, detection time, reset time and ignored objects (which are smaller than specified size). Advanced settings allow to fine tune motion detector and eliminate false alarms.