Remote access to a video surveillance system from anywhere in the world
Access to a video surveillance system from anywhere in the world, using VideoNet mobile client.
An easy-to-use mobile client with a user-friendly interface for viewing and playing video, controlling the translation quality and viewing the event log allows you to work with VideoNet from iOS-based mobile devices. It does not matter where you are now - at work, at home, on a business trip, on vacation, you are always up to date.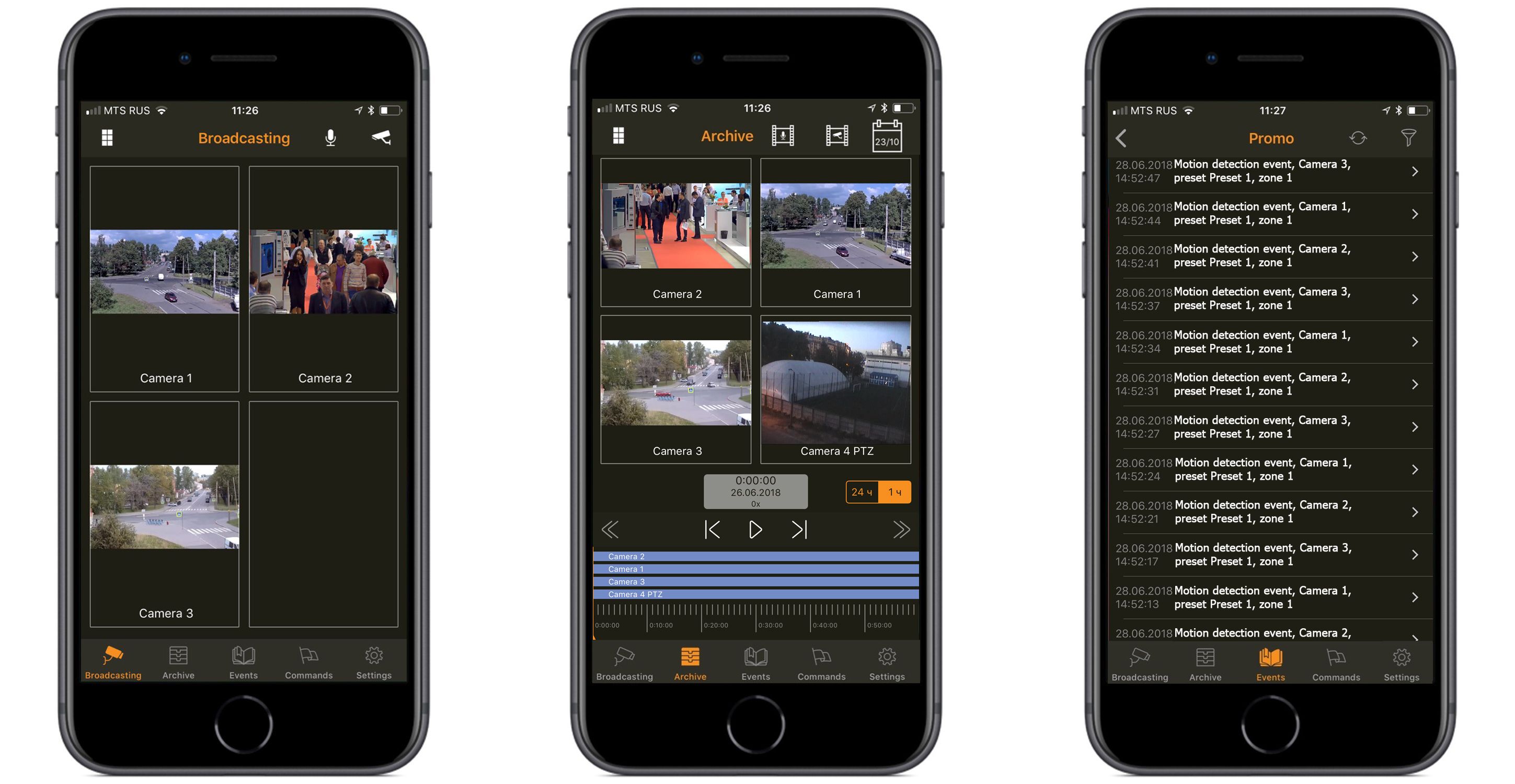 With the help of VideoNet mobile application, you can carry out remote video surveillance and control over the state of security at the facility, the security of which is organized using VideoNet
VideoNet iOS mobile app allows you to:
View the translation of video and sound of one or across multiple cameras at the same time;
Manage the quality of the video stream of each camera;
Carry out a digital zooming in of the frame area;
Manage PTZ-cameras (rotation, zooming, preset selection, starting patrols);
Save individual frames and video fragments to the mobile device;
Play video and audio recordings from the VideoNet system archive;
Control video playback speed;
Search for and view events from the VideoNet system archive;
Receive notifications on configured events in the VideoNet system to a mobile device.
VideoNet mobile application performs remote interaction with servers on which VideoNet system version 9.1SP2 or higher is installed.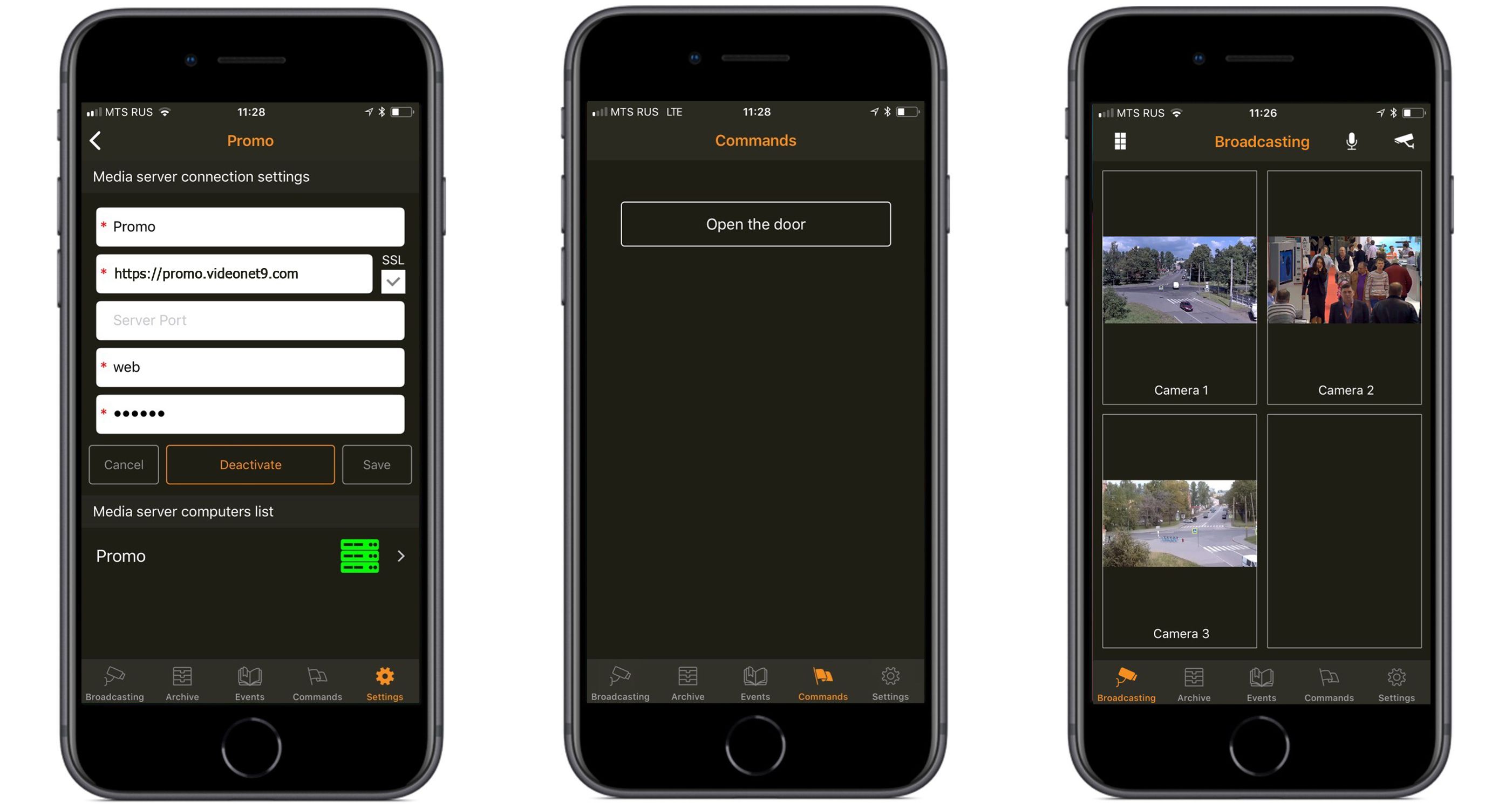 Download the mobile app
For iPhone, iPad

Information
Compatibility
Requires iOS 9.0 or later. Compatible with iPhone 5s, iPhone 6, iPhone 6 Plus, iPhone 6s, iPhone 6s Plus, iPhone SE, iPhone 7, iPhone 7 Plus, iPhone 8, iPhone 8 Plus, iPhone X, iPad Air, iPad Air Wi-Fi + Cellular, iPad mini 2, iPad mini 2 Wi-Fi + Cellular, iPad Air 2, iPad Air 2 Wi-Fi + Cellular, iPad mini 3, iPad mini 3 Wi-Fi + Cellular, iPad mini 4, iPad mini 4 Wi-Fi + Cellular, iPad Pro with 12.9 inch display, iPad Pro with 12.9 inch display Wi-Fi + Cellular, iPad Pro with 9.7 inch display, iPad Pro with 9.7 inch display Wi-Fi + Cellular, iPad (5th generation), iPad Wi-Fi + Cellular (5th generation), iPad Pro (2nd generation) with 12.9 inch display, iPad Pro (2nd generation) with 12.9 inch display Wi-Fi + Cellular, iPad Pro with 10.5 inch display, iPad Pro with 10.5 inch display Wi-Fi + Cellular, iPad (6th generation), iPad Wi-Fi + Cellular (6th generation) and iPod touch…