MB-RIO 4/16 USB rev. 3.1 signal input/output module
The main application of MB-RIO signal input / output modules is the hardware integration of the VideoNet video surveillance system with any third-party subsystems that conducts the reception and the transmission of discrete signals.
MB-RIO 4/16 USB rev. 3.1 is designed to work in the VideoNet 9 system.
MB-RIO 4/16 - USB Rev. 3.1 is used for galvanic separation of discrete signals from sensors of protection; has 4 relay outputs to control external actuators and are equipped with an additional USB input to connect any USB device (e.g. dongle HASP or Flash drive). The module MB-RIO connects directly to the USB interface of the motherboard of the PC.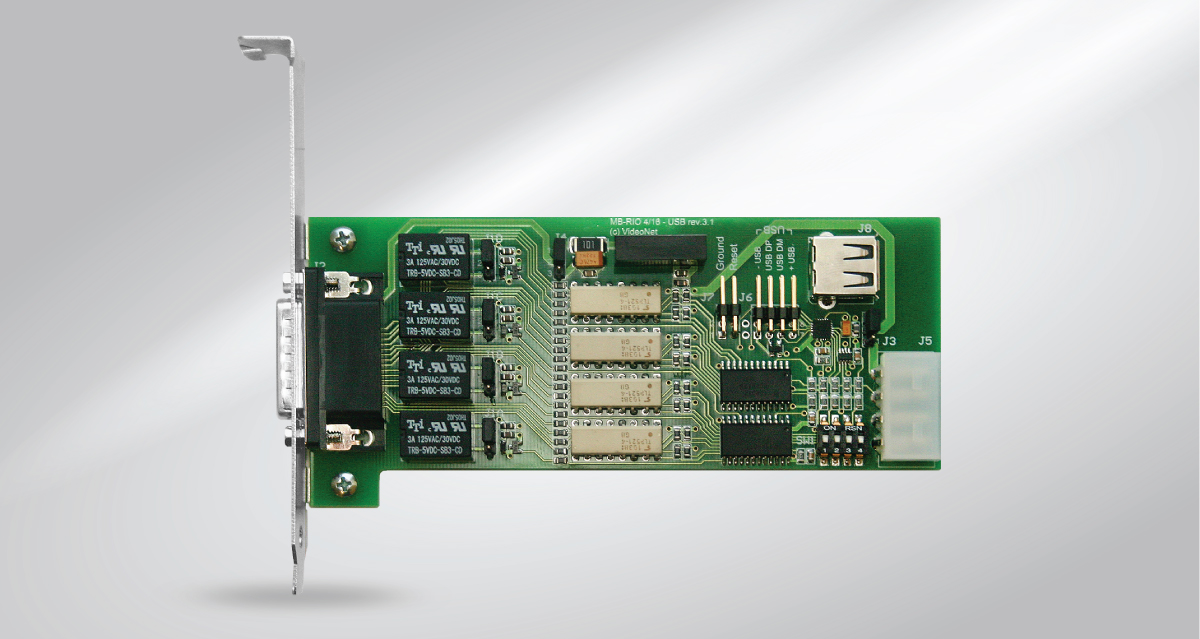 | Specifications | MB-RIO 4/16 - USB Rev. 3.1 |
| --- | --- |
| Number of security entrances | 16 |
| Relay outputs | 4 |
| Maximum breakdown voltage isolation input/output | 1000VDC |
| Type of the external sensors | TTL(5V), CMOS(5-12V), the "dry contact" |
| Number of USB inputs | 1 |
| Connector type to connect to the computer | USB |
| Work on x64 operating system | Yes |
| Overall dimensions | 140x80x20 mm |
| Module weight | 110 g |
| Ambient temperature | +5... +50°C |
| Relative humidity conditions for normal working (at +20°C) no more than | 90 % |