Remote access to video surveillance using a mobile client for Android

An easy-to-use mobile client with a convenient interface for viewing and playing video, audio, controlling PTZ cameras, viewing the event log, controlling a barrier, security or fire alarm allows you to work with the VideoNet system from Android-based mobile devices.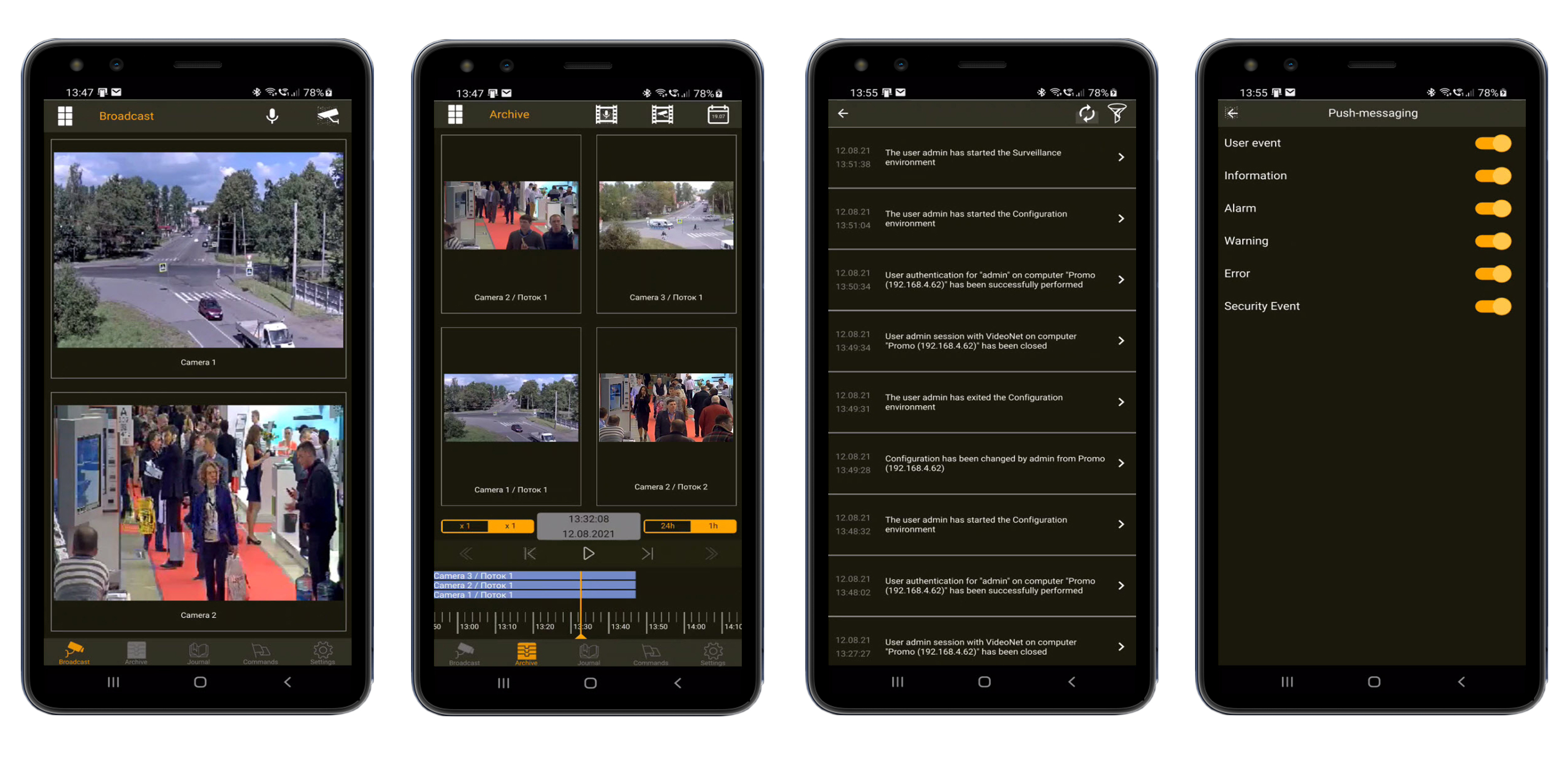 VideoNet mobile application for Android allows you to:
View the broadcast of video and sound from one or several cameras at the same time;
Carry out digital zoom in the area of the frame;
Control PTZ cameras (rotate, zoom, select a preset, start patrols);
Save individual frames and video fragments of the viewed video data to a mobile device;
Play video and audio recordings from the archive of the VideoNet system;
Control the speed of video playback;
Search and view events from the VideoNet system archive;
Receive notifications to a mobile device on configured events in the VideoNet system;
Execute user commands (for example, opening a door, gate, enable/disable guarding, etc.).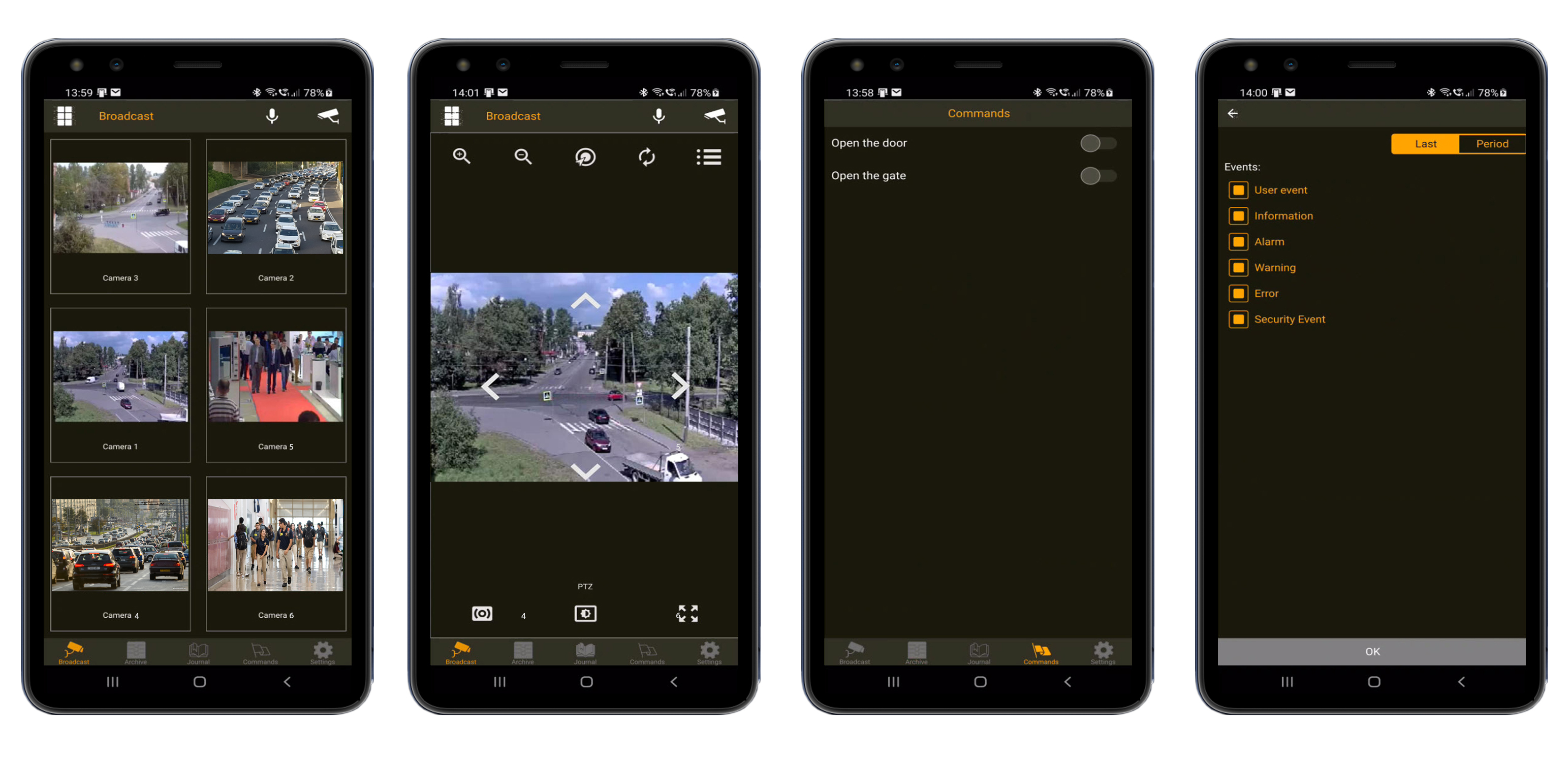 The VideoNet mobile application for Android interacts remotely with the servers on which the VideoNet system starting from version 9.1 SP5 build 25981 and higher is installed.