Alarm by sound and acknowledgement by video
VideoNet incorporates an audio system that enhances video surveillance capabilities, facilitates in detecting threats and response actions. Audio system is an advanced tool for incident investigation that improves security efficiency.
Audio system offered by VideoNet system records audio data, analyzes audio level and duration, and synchronizes audio data with video image. Online data analysis tools allow to solve complex tasks and accurately reconstruct any moment of incident occurred to ensure fast response, effective incident post-investigation and quick data search.
VideoNet audio system key features
Audio system of the VideoNet offers:
high performance audio recording subsystem
optional password protection for audio data
long-term audio archives
You can quickly find out the event that triggered video or audio recording. Different combinations of video and audio data are available for fast data search.

VideoNet platform supports:
video cameras with microphones
microphones and loudspeakers
VideoNet platform can:
record audio
detect noise
support 2-way audio communication
deliver video clips to cameras
Create audio and video clips
Noise detection and alarm event
VideoNet security system can effectively integrate audio and video data. The first thing that appears before most incidents is noise. For example, this can be broken glass, screams, claps or shots. VideoNet system automatically detects abnormal noise and immediately alerts operator about alarm event.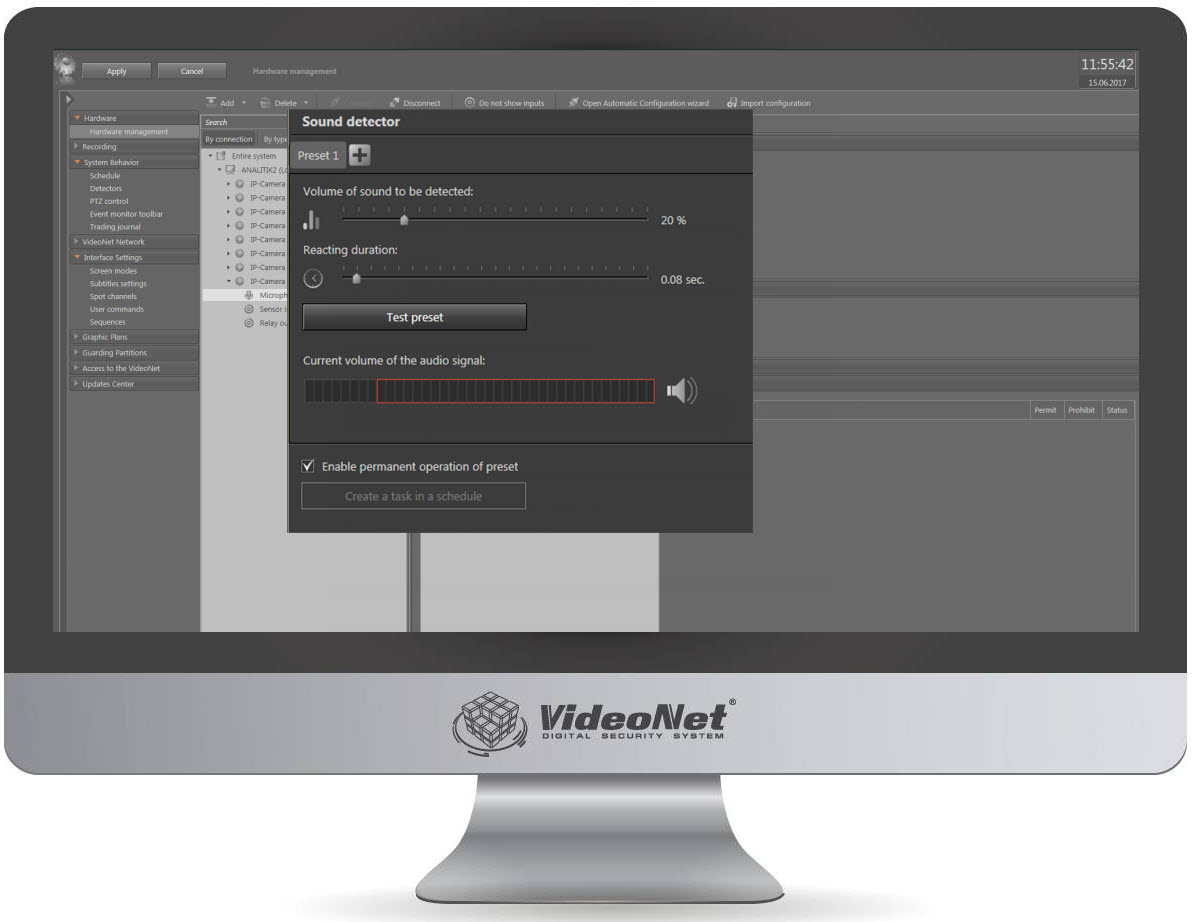 In VideoNet solution, you can simply select noise detection settings for microphones depending on the noise level in the facility, and no further re-configuration will be needed. Noise detector triggers when predetermined noise level or duration threshold is exceeded, and the system automatically responds to an alarm event.
VideoNet system enables to schedule automatic event-based actions to be performed when the system detects noise deviation from specified values. You can select any type of notification: alarm message, live view from target camera or adjacent cameras, audio alarm, SMS message, e-mail. As an incident preventive measure loudspeakers can be connected to the system for voice communication with violators
Noise detector settings:
Noise detection settings for each microphone according to average environment noise level
More than one noise detection configuration for each microphone
Noise level thresholds
Noise duration thresholds
The system can automatically use different noise detector settings based on a schedule, for example, working hours of a facility.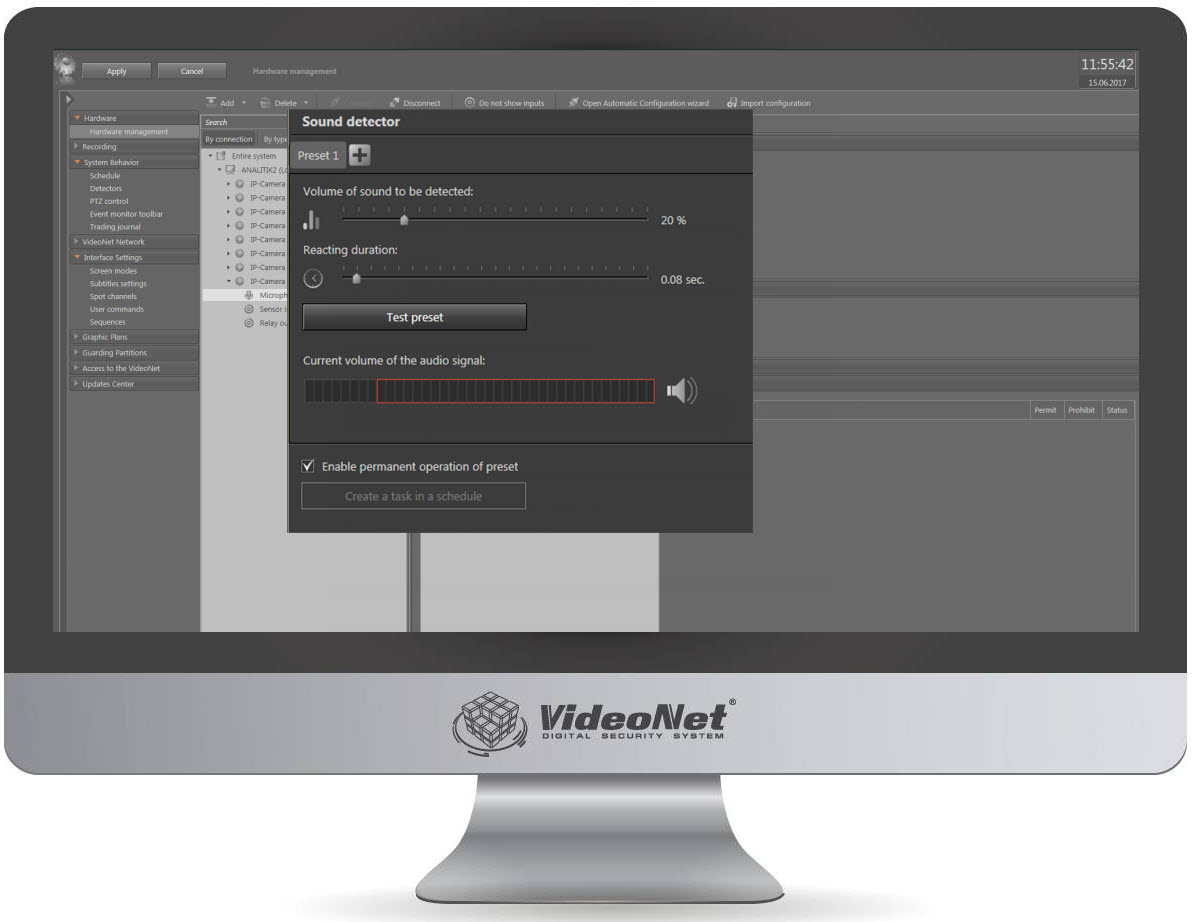 Audio system of VideoNet system can be used effectively used for commercial applications, e. g., to improve customer's service quality.