Integration using OPC standard
Integrate security system and process systems on a single platform
OPC DA 2.0 standard support is an important step in the development of the VideoNet PSIM concept. Now you can integrate security system with process and engineering systems on a single enterprise-wide management platform.
In real time operator can receive data from all systems for automatic and centralized monitoring. This significantly improves quality of decision-making by the supervision departments of the enterprise. You create common information environment, improve management efficiency and reduce operational costs.

The OPC standard was originally developed and utilized for industrial process control and automation systems. However, recently the standard is actively used for security systems due to the following reasons:
Increasing demand for integration of SCADA systems with video surveillance for visual monitoring and process status recording.
The OPC standard can be used as a communication protocol between intrusion detection, fire alarm subsystems and access control subsystems because they unlike the video surveillance systems have no own generally accepted standards at least at the level of ONVIF standard.
To manage complex events security system needs to be integrated with engineering and process systems. For example, when intrusion detection and fire alarm subsystem produces alarm signal, process equipment must be switched to a safe operation mode, power supply disconnected if necessary and other security systems activated.
VideoNet platform supports OPC DataAccess 2.0 specification. To meet OPC DA 2.0 compatibility requirements, VideoNet platform supports Total. SCADA for process monitoring and communication with external systems supporting this protocol.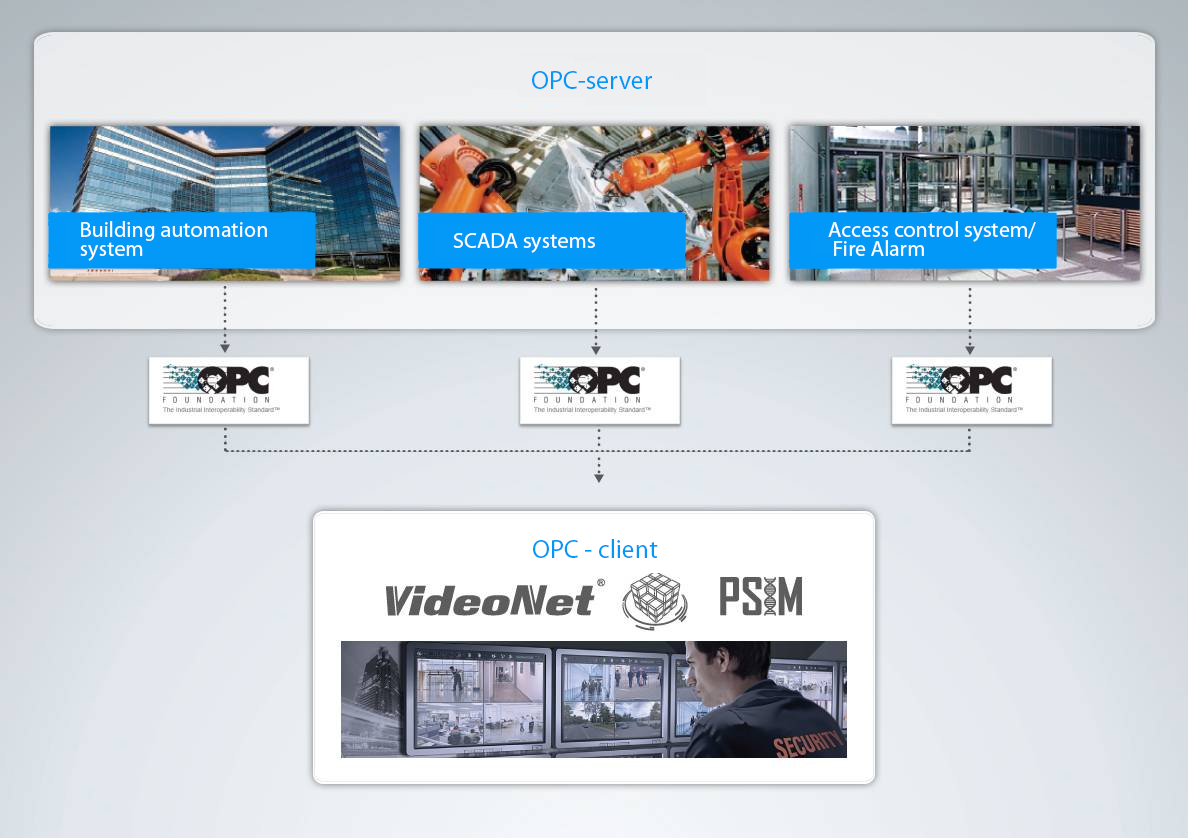 The platform uses OPC client. The OPC client allows to get the parameter values (tags) from various equipment:
devices
controllers
process equipment
industrial equipment
that support OPC DA 2.0 specification and have OPC-server.
Using schedule you can configure VideoNet response to the data received from the OPC-server and monitor processes or communications with any external systems supporting this protocol.
Using filters you can select parameter values (tags) of equipment to be recorded by VideoNet. VideoNet allows to apply filters individually for integer, real and string tags. System can respond to different parameter behavior (out-of-range or within specified range).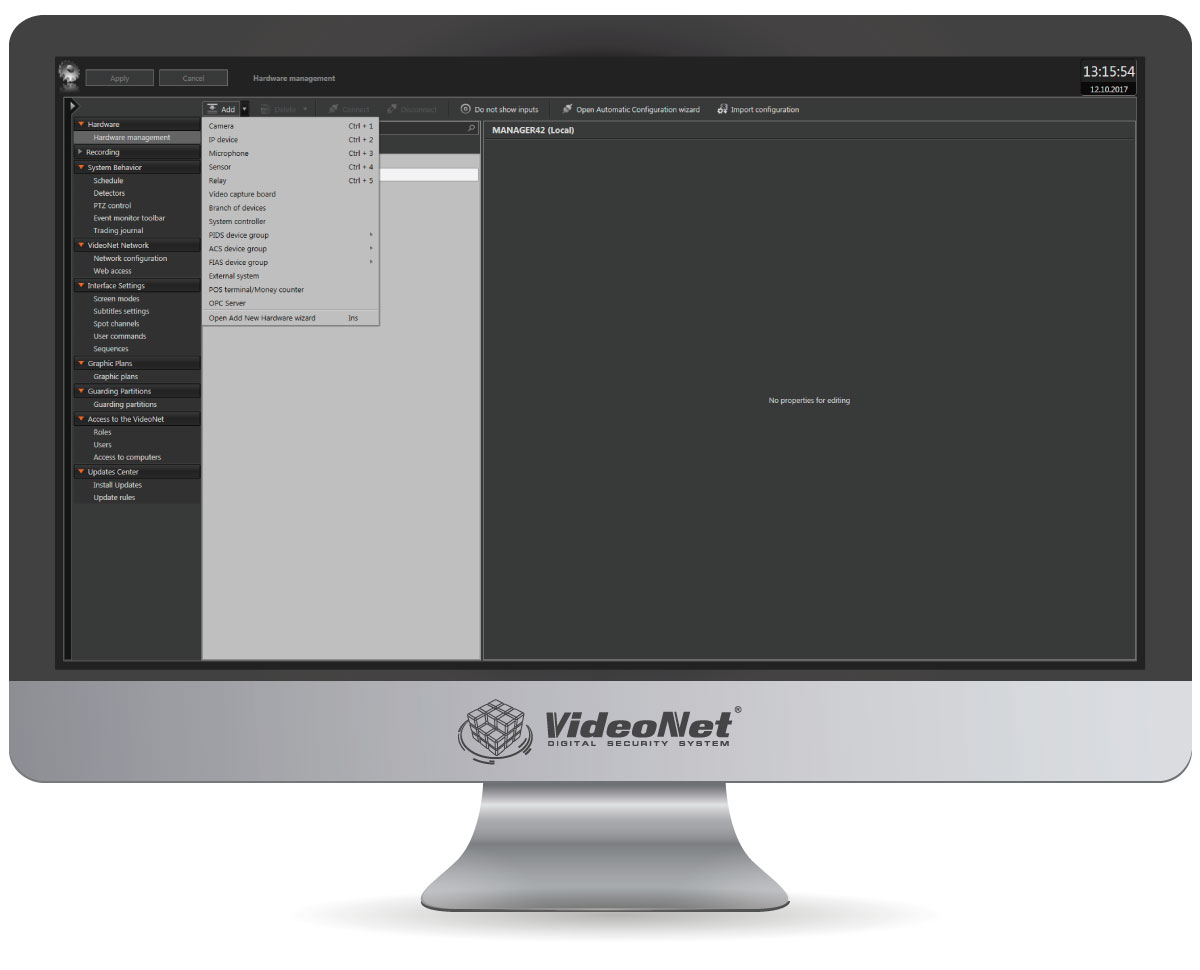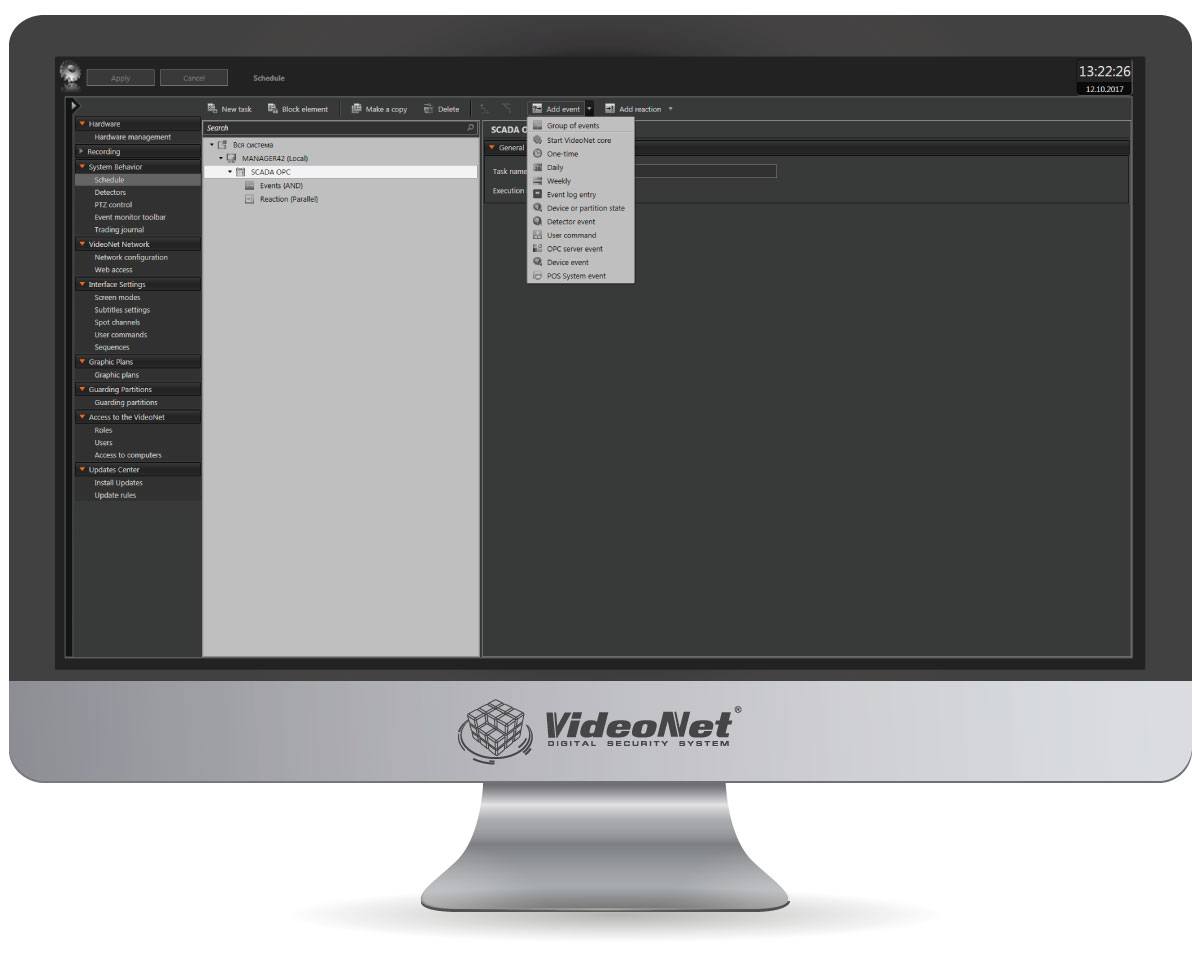 VideoNet can perform various actions in response to events from the OPC server, for example, deliver an audio message or save video image, trigger video/audio recording, activate detector. Also, system can send image by e-mail or alert message by SMS service.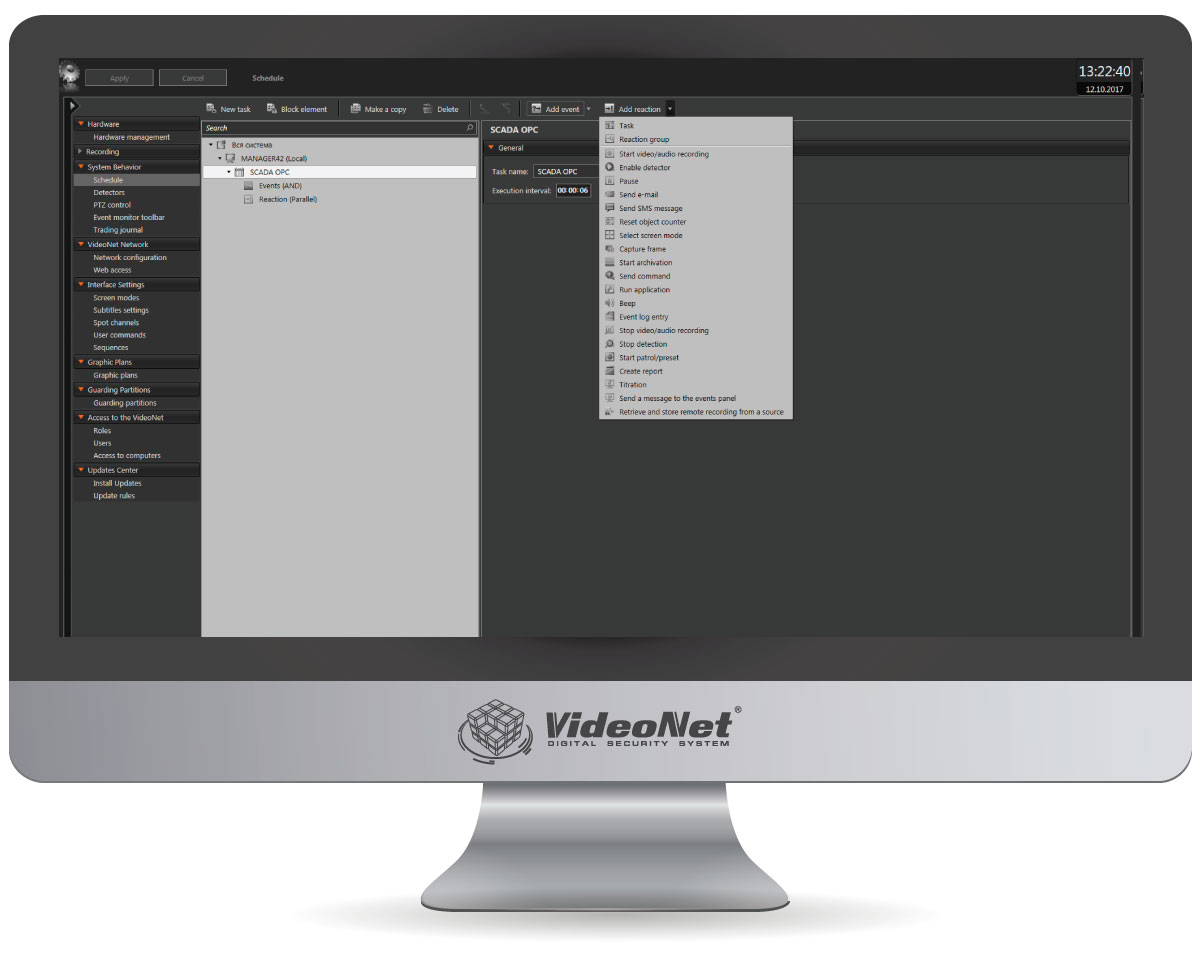 VideoNet allows to integrate security system, video surveillance, access control system, intrusion detection and fire alarm system, and other equipment on a single platform for centralized monitoring, fast response and management of the entire security system at your site.