Centralized monitoring and fast response
The VideoNet platform offering a single interface for global integration and security system management allows to connect perimeter protection systems INTREPID II — MicroPoint, MicroTrack, MicroWave — from Southwest Microwave™.
The VideoNet solution supports Total.PSS platform for integration of perimeter protection systems. The platform enables to add devices of perimeter protection system INTREPID II from Southwest Microwave ™ to VideoNet configuration and select their settings. System can automatically search and add INTREPID II devices to configuration and communicate with them over several lines simultaneously. This ensures that data can be received from the devices even in case of line break or any other damage of the main communication line in any perimeter section.
Operator can use centralized monitoring and manage connected devices of the perimeter protection system manually or automatically. All device operations and operator actions are recorded to the system log.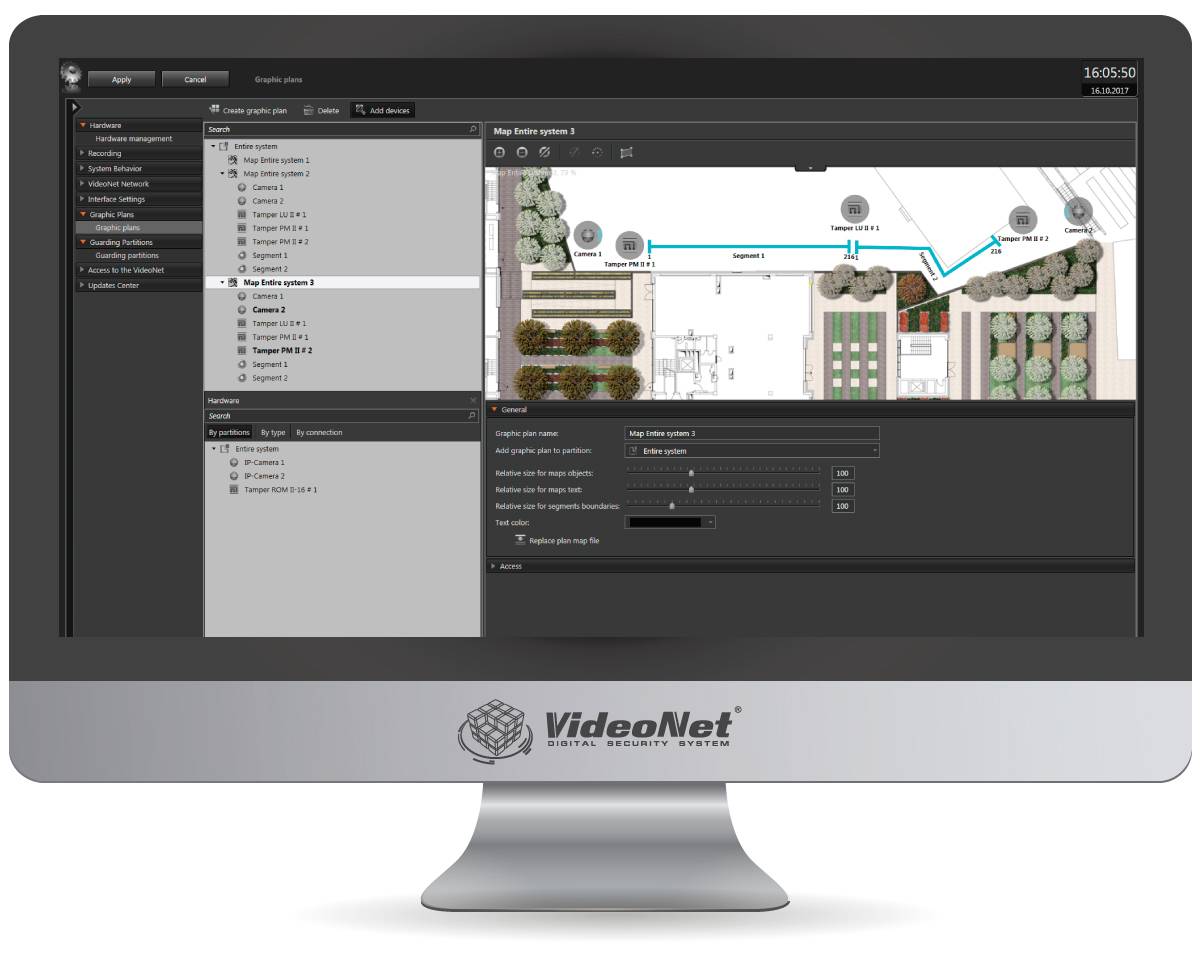 For effective system management, you can locate all perimeter security devices on the graphical plan as they are actually located on your site. You can manage perimeter protection devices using graphical plan window: arm and disarm perimeter segments and perimeter sensors, receive status data from perimeter devices (segment alarm, sensor alarm, PM II, LU II module tamper alarm and etc.).
The graphical plans show the location where intrusion occurred with an accuracy of 1.1 meter guaranteed by INTREPID II devices. Using schedule, you can configure VideoNet system responses to intrusion events directly to the intrusion area.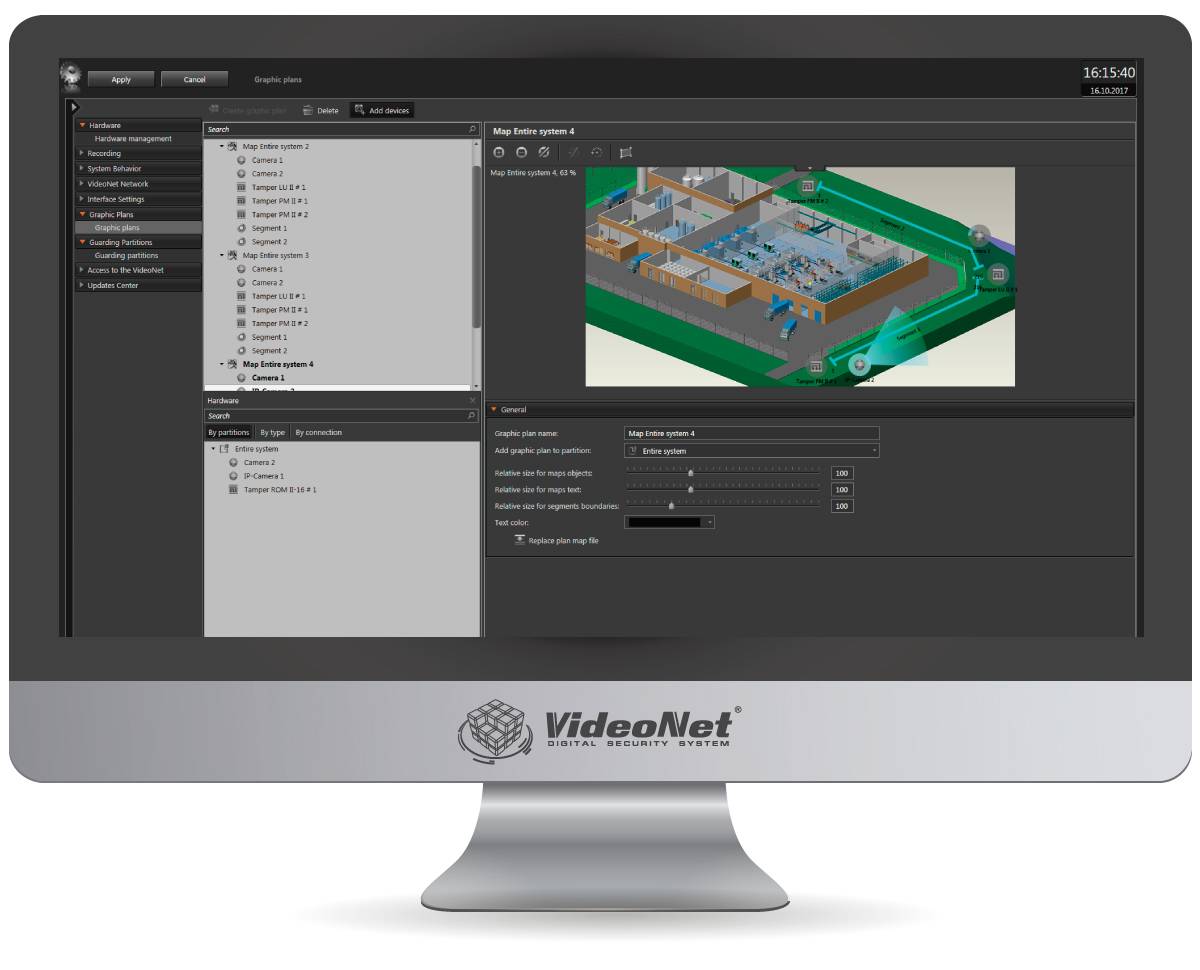 In the schedule you can configure automatic response to INTREPID™ II system events. For example, when alarm event occurs, video from respective camera appears on the monitor in full screen mode, camera turns to the alarm area, specific camera and microphone start recording, an alarm message or an audio alarm appears (or system can perform any other action).